Welcome to our first edition of Luxe Montre Man of the Month! Every month we will feature men and women from all walks of life that embody the elegance and confidence that is Luxe Montre. Each Luxe Montre Man of the Month is a friend we establish through the shared love and passion for horology. In each edition, we will share timeless stories and journeys to inspire; reveal what keeps them ticking; and what keeps them ahead of time to establish who they are today.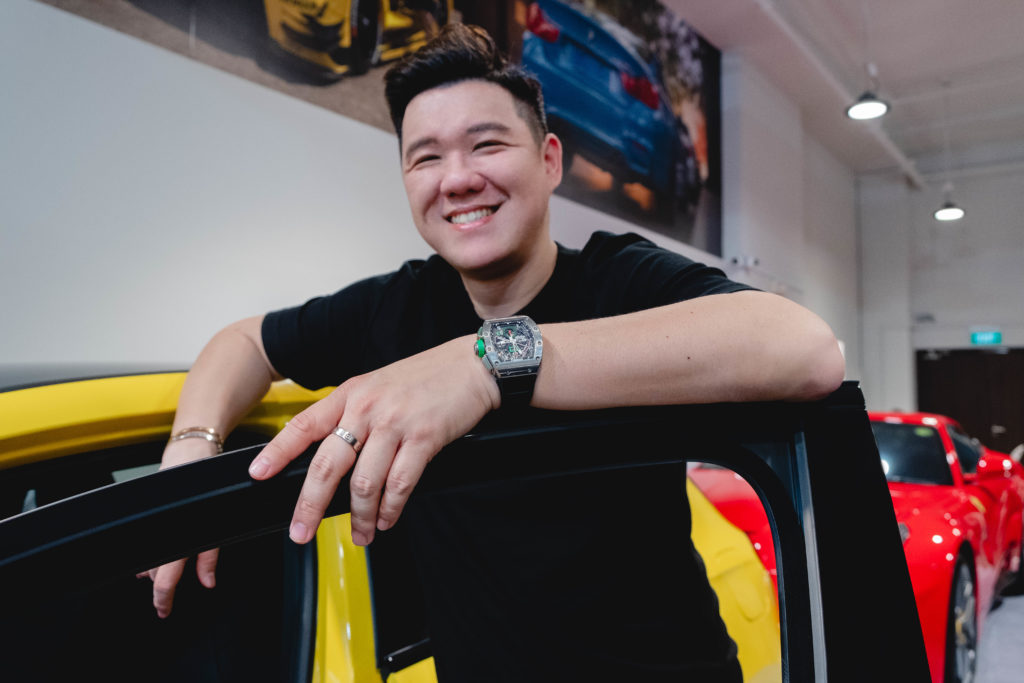 Meet Arthur, our first Montre Man of the Month to celebrate the end of a decade. He lives his life with drive, remaining jovial and playful. A true blue Singaporean and a self-proclaimed "ABC", as what he refers to an Ang Mo Kio born Chinese.
Like any other Singaporean who grew up watching football, Arthur's a hardcore football fan, Liverpool to be exact. He made it a tradition to watch three games live each year. Yet Arthur's primary fascination really focuses on all things automotive related; He clocks some laps on the race tracks occasionally too.
Born into a humble family of four, Arthur has an intense passion for cars. Having started his younger days as a car salesman, Arthur managed to grow his passion into owning a car dealership. Fast forward to 8 years later, Arthur started his very own pride & joy ACM Automobiles where he gets the flexibility to choose which cars he wants to deal with. Arthur believes that his personal involvement in the business creates value to all involved and he remains determined to continue in the industry for as long as he can.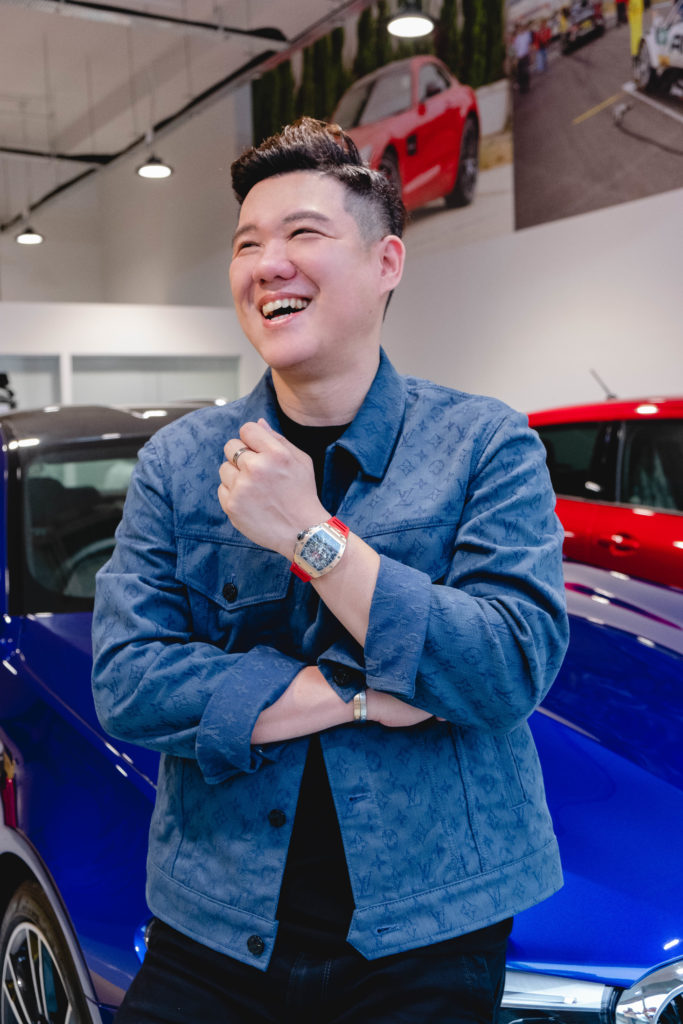 Hi Arthur, thanks for taking the time to be our first Luxe Montre Man of the month! We'd like to know how you got into the business of owning a car dealership?
Likewise and thanks for having me! I believe my company's tagline "For Enthusiasts, By Enthusiasts!" tells it all. As a car enthusiast myself, my penchant for motorsports takes me further in my car dealing career. After leaving my previous employment in an authorised car dealership for BMW, my journey progressed into having my own car dealership.
Being limited to only one brand was another reason that motivated me to move on and expand beyond familiar grounds. I certainly hope to use ACM Automobiles as a platform for me to share my experiences with like-minded individuals like myself and create a motorsports-loving community.
What do you look for in a car? And as an expert, what makes it a good car?
For me, it's never about the speed. Cars these days are too fast, they may have a high horsepower or torque but still lacking in the rack and pinion feel. Cars that can give me a direct steering feel impress me most during test drives.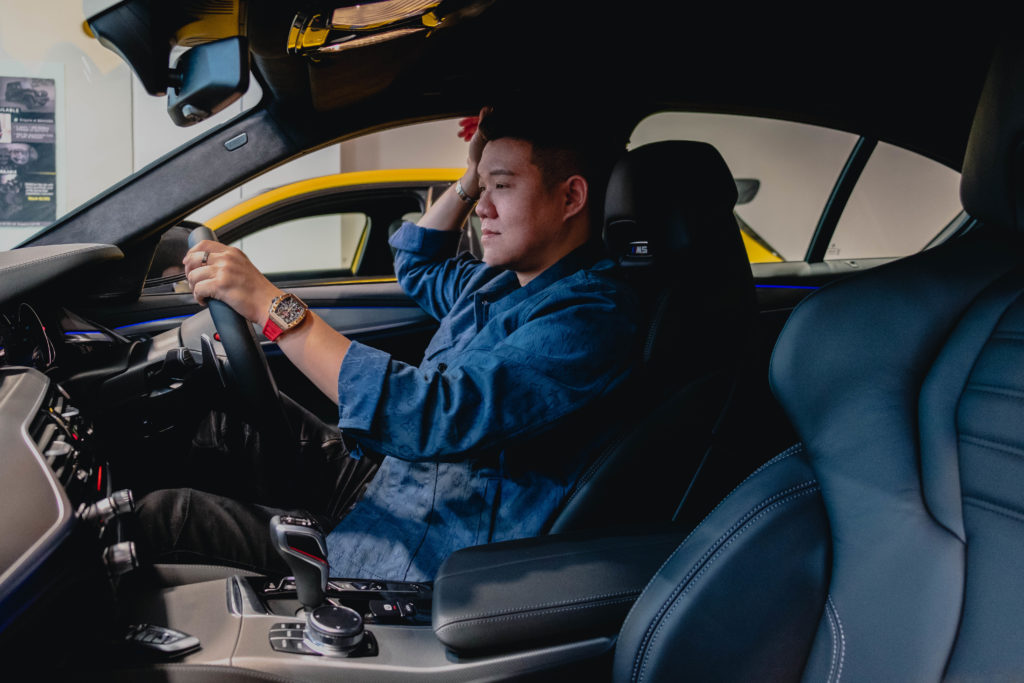 I heard you like track racing as well, how long have you been racing? and most of all, tell us about that adrenalin rush!
Yes I have been racing since 2012 and have since achieved many personal breakthroughs. It's the feeling of euphoria when you put all your focus onto one thing and chase it relentlessly to hit your personal best.
I'm aiming to create a motorsports breeding ground for all car/race enthusiasts as I am also introducing this experience to friends and families through ACM Automobiles. Do keep a lookout for our next track day and join us if you can!
We'll sure do, please keep us posted!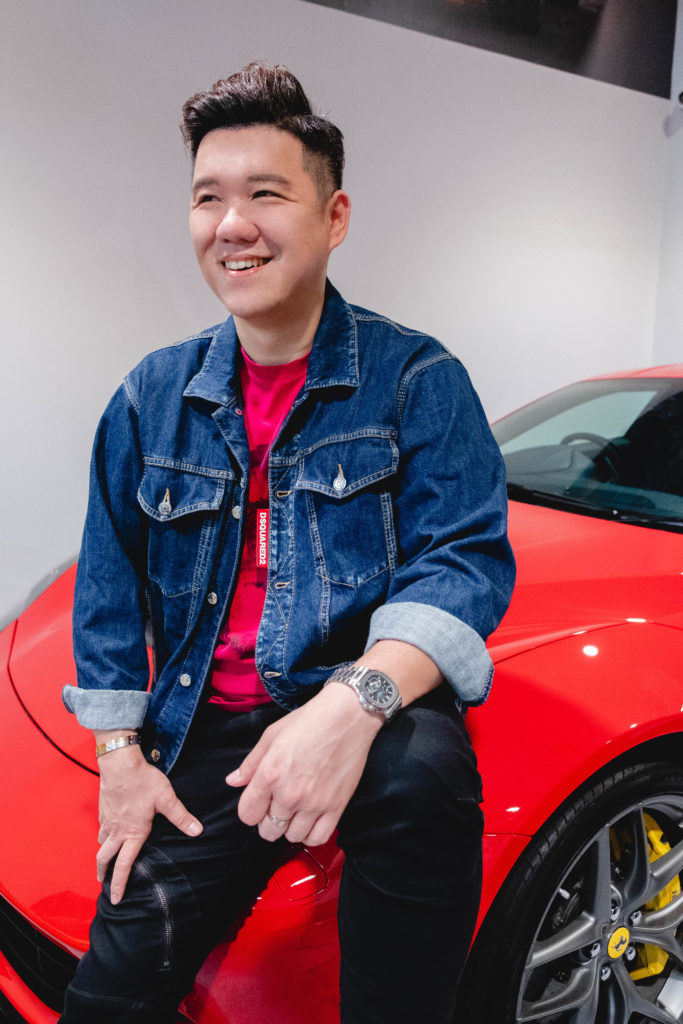 Car collecting and watch collecting are so different yet so similar in many ways. What's your take on the two?
They are similar to a certain extent, whereby fine craftsmanship beyond its aesthetics is greatly appreciated. Car and watch lovers take great effort to study & understand the mechanism behind their products, all in the name of passion.
However in terms of value, cars depreciate after 10 years due to COE system while watches are generally better at holding their value. The only downside to being a car enthusiast is that you'll never have expectations that your car will appreciate over time, although there are still some older air-cooled Porsche which may achieve the effect.
When did you get your first luxury watch? What does it represent?
I was only 23 years old when I first fell in love with the Rolex Submariner – the most iconic watch Rolex ever produced, a watch you can wear in any setting, be it casual or formal. It was my first big purchase in life and I had saved for many months just to be able to lay my hands on it. This watch will always hold a special sentimental value for me.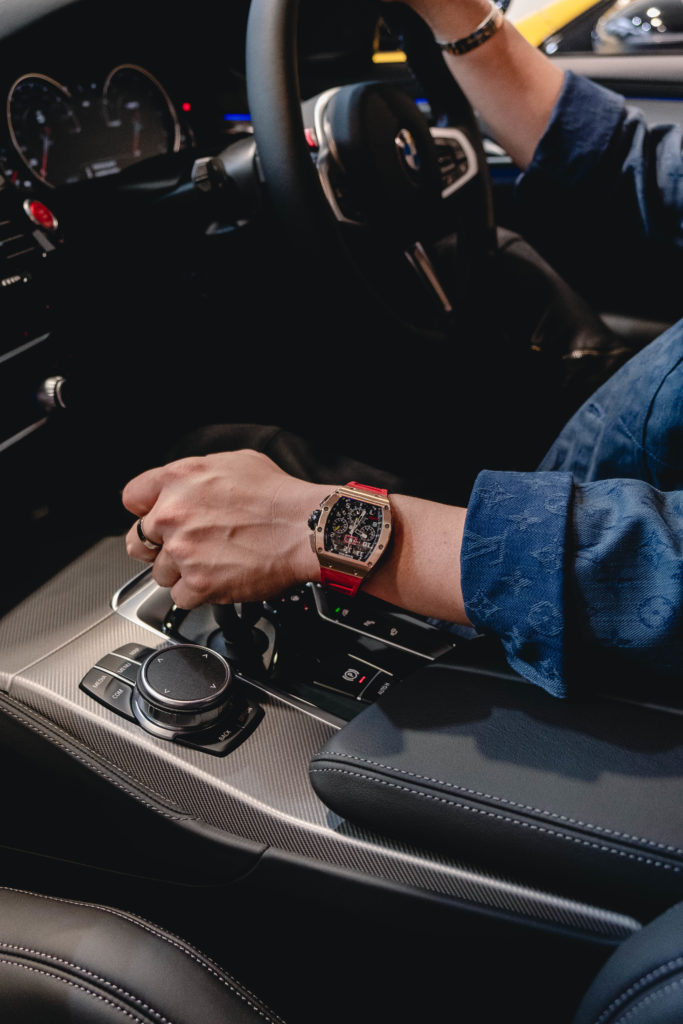 From all the watches you own, which one's your favourite and why?
I would say that Richard Mille RM011 is my favourite. As the brand's slogan "A Racing Machine on the Wrist" suggests, I thought it was a brand that best described me as a car enthusiast. Richard Mille watches are made with a very distinctive design with concepts and materials highly associated with cars and racing which are both my passion and interest.
Apart from that of course, having it being the most expensive watch I owned, I certainly do treasure it a lot.
Any interesting story behind any of your watches?
The most expensive wrist candy I've ever spent on myself is the RM11-01 Roberto Mancini, it's a unique watch as its mechanics were adapted to the format of a soccer match and it was highly raved about among my peers as they each had one, except me. I then surrendered to peer pressure after a year of convincing. Perhaps it's also because Richard Mille is something all men would dream to own. Funny how it has now become my everyday watch!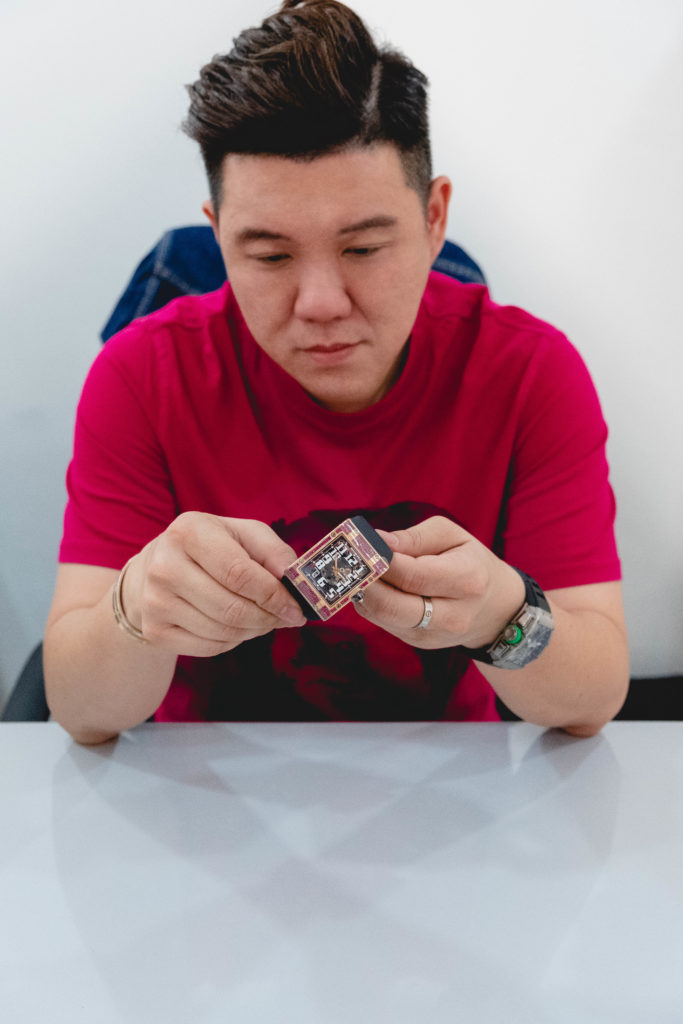 Valentine's Day is coming in 2 months, any special watch you're eyeing for your wife?
Perhaps the Richard Mille RM016 Extra Flat Automatic in 18K Rose Gold & Ruby Gem bezel. She currently owns an Audemars Piguet Royal Oak and I thought it'd be great if she can complete the look in both casual and formal qualities with these two very different styles.
Good choice! Any special timepiece currently on your wishlist too?
It will be the RM11-03 McLaren. It's special to me because it's a tribute to Ayrton Senna, the greatest racing driver to have ever lived.
Until our next Luxe Montre Man of the Month. Get updates monthly through our mailing list, sign up now!