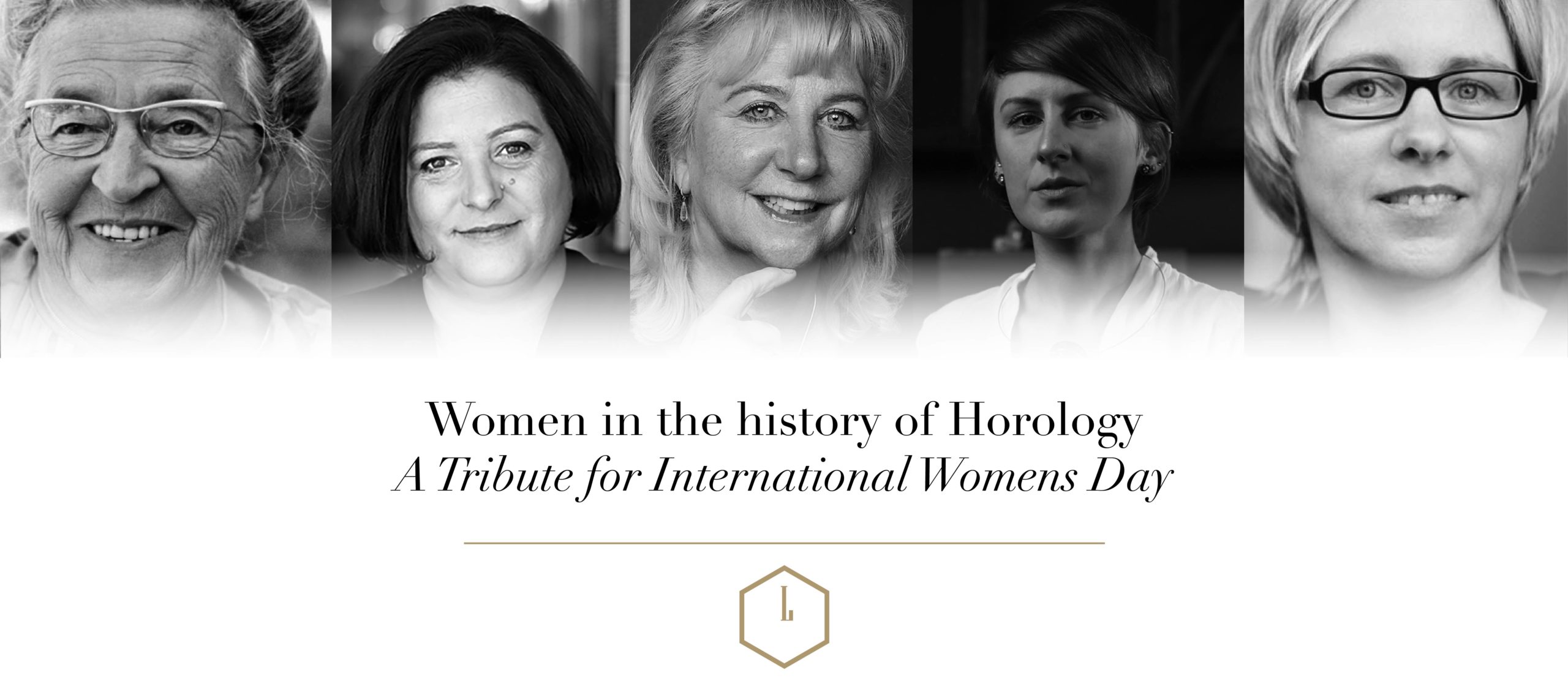 Happy International Women's day! 8th March of every year is a day designated to celebrate women, whether at home, at work or in the community. With this year's theme for International Women's Day is #EachforEqual, it got us thinking about women in watchmaking and the field of horology – which sadly is still rare in this day & age. No doubt, the universe of timepieces is still a male-dominated industry with only 5% of all watchmakers are women. However, many are claiming that women's watches account for 50% of sales. 
Let's celebrate these pioneers, for dipping their feet in the watchmaking universe, sparking interests and bringing creativity to the art of horology. Here are five magnificent women in watchmaking history we think you should know:
First Woman Watchmaker and author, Corrie ten Boom.
Corrie was the youngest child of Casper ten Boom, a Dutch jeweller and watchmaker. She trained to be a watchmaker herself through her father and in 1922, became the first woman to be licensed as a watchmaker in The Netherlands. In addition to working in her father's shop, she also established a youth club for teenage girls which provided classes in the performing arts, sewing and handicrafts.
During World War II, she and other family members helped many Jews escape the Nazi Holocaust by hiding them in her home. They were eventually caught, arrested and sent to concentration camp. She was released in 1945 and continued opening her doors to setup a rehabilitation centre, a safe house for concentration-camp survivors.
Queen of Complications, Carole Forestier-Kasapi
Director of Movement Creation at Cartier and dubbed as the Queen of Complications. Carole Forestier-Kasapi was born into a family of watchmakers in Paris. Cultivated into the industry by her father, Mrs. Forestier-Kasapi's own passion & curiosity led her to explore and discover the art of horology. Even as a child, she spent a lot of time after school in the family workshop to play with watch mechanics, disassembling old mechanism to understand how each gears and technicality worked. This help grow her interest in complications and movements. She then attended La Chaux-de-Fonds watchmaking school in Switzerland and the rest is history. In 1999, she joined Cartier where she continues to bring innovative design, movements and complications in luxury timepieces to a whole new level.
The first female watch journalist in America, Roberta Naas
Roberta Naas is credited as the first female watch journalist in America since the 1980's. By bravely entering the male-dominated industry; she has developed, co-created and contributed to thousands of articles & publications in the world of horology. She has authored six books on complications and the history of timekeeping, keeps a blog with luxury industry news called A Timely Perspective , remains a senior contributor for Forbes and keeps busy taking appointments with the world's biggest watch brands during SIHH, Baselworld and other industry trade show.
First watchmaker to earn a PhD in horology, Rebecca Struthers
Born in Birmingham, England – Dr. Rebecca Struthers is a Doctoral Researcher of Antiquarian Horology. In a predominantly masculine industry, she has pushed through external barriers to be considered an expert in the field. With mutual love for arts & science, she discovered horology at the age of 17. Now she founded and own Struthers Watchmaking Studio London with her husband, a studio that specialises in vintage & antique watch restoration and is recognised for their award-winning designs and research.
Creator & owner of Mens watch brand Genesis, Christine Genesis
Christine Genesis is a German trained metalsmith. Prior to her brand launch, she spent ten years working at a watch repair workshop where she became fascinated with high-end mechanical watches, progressing from the craftsmanship and skills she cultured, she designed and created her own brand that combines classic traditionalism, Bauhaus and modern minimalism. Genesis watches are still hand crafted to this day, and every collection remains exclusive, being  limited to only 50 pieces.
While this is not the complete list, it is wonderful to see women having an impact on this timeless (pun intended) industry. Be it in watchmaking, designing, writing or crafting – we hope to see more women participating & slowly conquering the space in the world of Horology, a big step towards #EachforEqual. Thank you for reading. For similar articles like this – please subscribe to our Newsletter here